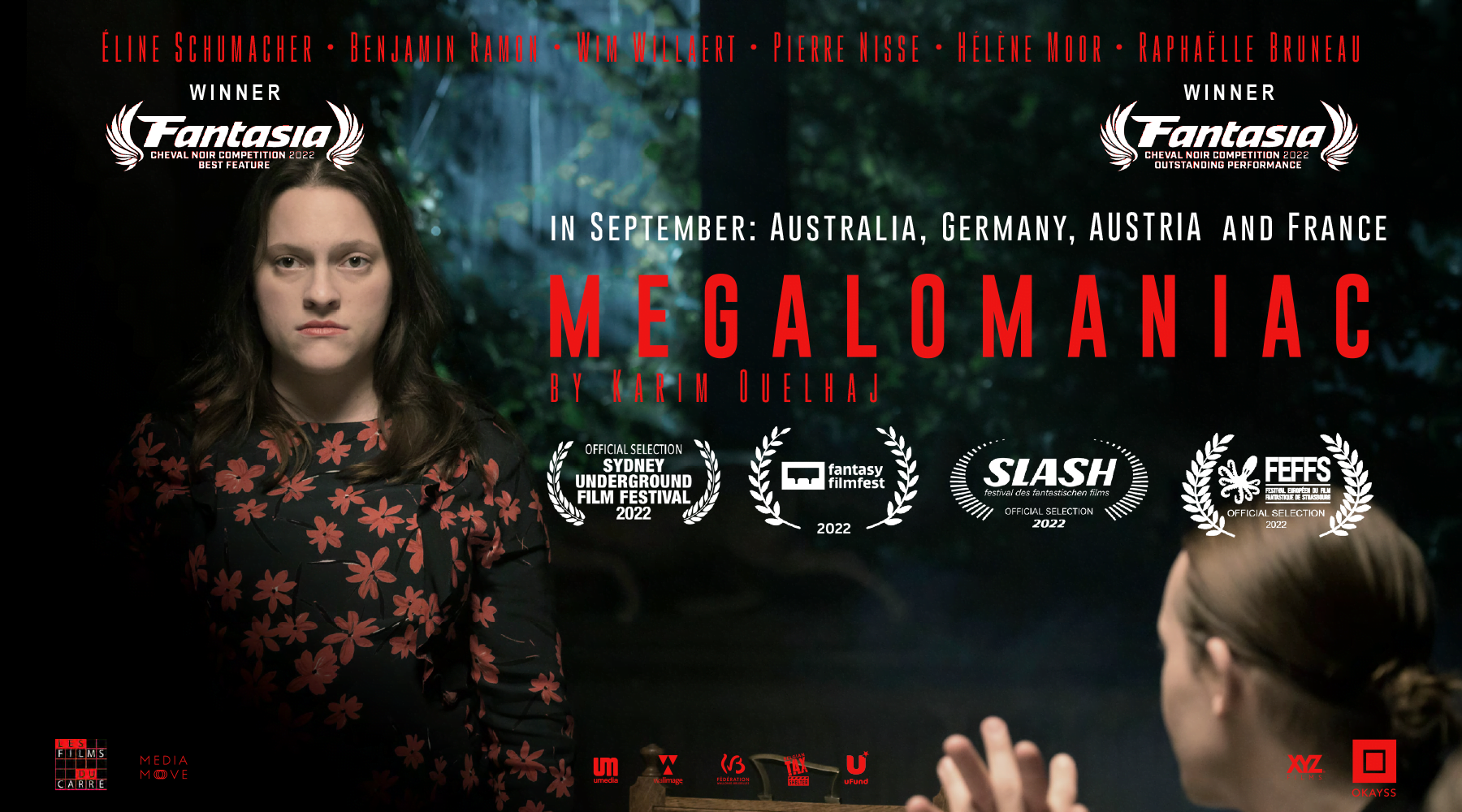 In September: Australia, Germany, Austria and France
After the madness of the BIFFF, the third screening of MEGALOMANIAC will take place at the Fantasy Film Festival to start its German tour by Berlin and Munich in prime time at 8pm on September 9th. In another time zone, but the very next day, the Oceanic Premiere will take place in Australia at the Sydney Underground Film Festival.
While the German tour will continue in Cologne, Stuttgart and Hamburg on September 15, followed by Nuremberg and Frankfurt on September 25, the Austrian premiere will take place in Vienna for the Slash Festival on Wednesday September 28.
We end the month at the European Fantastic Film Festival in Strasbourg the following day, September 29th, for a screening in the presence of the director and a catch-up screening the following day.
This is enough to fill the month of September and to train for the month of October which will be even busier!