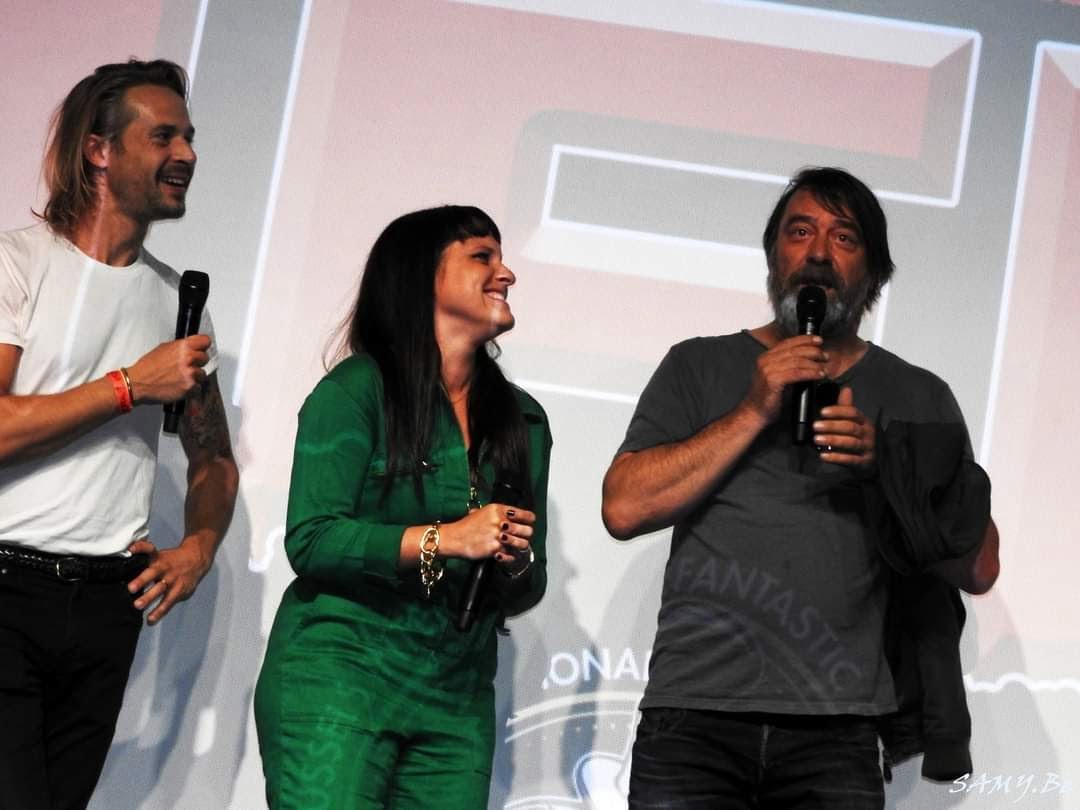 BIFFF: Éline Schumacher saved us for the traditional song
On August 31st, the European premiere of Megalomaniac took place at the BIFFF in Brussels. For the occasion we had the chance to present the film with the almost complete cast and a full audience (the tickets were sold out in the afternoon).

The legendary atmosphere of the BIFFF audience was obviously there, but after cross-checking all the testimonies of the regulars, extremely quiet despite the enthusiasm.
A big up to Éline Schumacher who saved our director with her wonderful song (those who were there appreciated). For those who don't know: the audience of the Brussels Fantastic Festival asks the guests for a song. It's a tradition that nobody can avoid, even the members of the jury 😉
After the screening and the Q&A, the team was able to get together for a drink offered by Wallimage.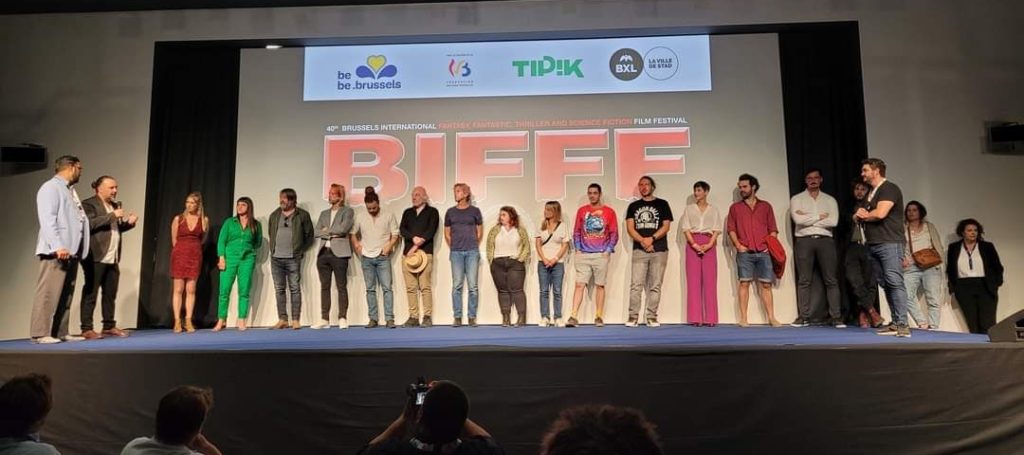 Thanks to all the people who came to discover this 100% Belgian film, thank you of course to the BIFFF, to the whole team who has been supporting us for months, to our wonderful cast, to the BIF Market for including our screening in the official programme of its international participants, which allowed us to have exciting conversations in the following days with potential future partners, and to Wallimage for hosting the evening as the closing event of its official day at the festival.