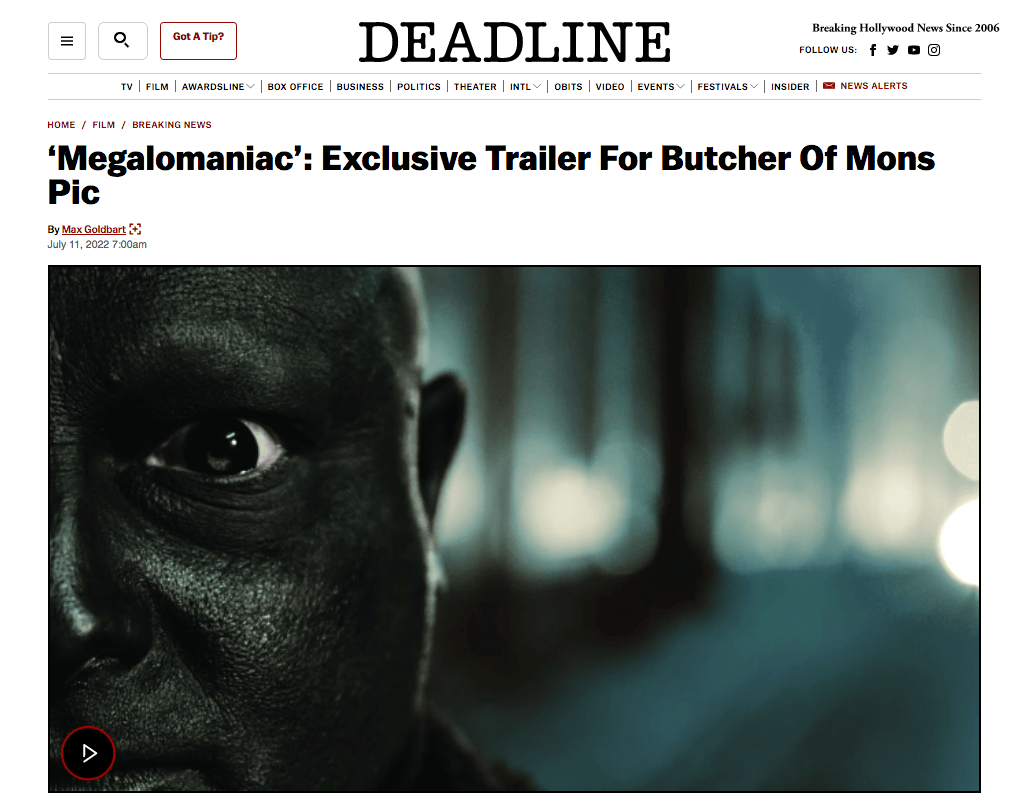 Exclusive! Megalomaniac trailer revealed by DEADLINE
Megalomaniac trailer by Karim Ouelhaj was revealed by Deadline Hollywood on July 11.
Now you can also enjoy it here.
Title: 'Megalomaniac': Exclusive Trailer For Butcher Of Mons Pic
Author: Max Goldbart / Date: 11 July 2022
EXCLUSIVE: Here's a trailer for Megalomaniac, the film inspired by Belgium's real life and terrifying Butcher of Mons.

The film from Golden Méliès-winning writer/director Karim Ouelhaj, which will premiere at Montreal's Fantasia International Film Festival on July 22, examines the tragic events that can turn a man into a monster and victim into executioner.

The Butcher of Mons is one of Belgium's most high-profile killers and yet has never been found. The person killed five people between January 1996 and July 1997 in or near the Belgian city, and was given their nickname due to the way in which they dismembered their bodies' victims and left them clearly visible in plastic bags on the side of the road.

Pic stars Eline Schumacher, Benjamin Ramon, Wim Willaert, Pierre Nisse, Raphaëlle Bruneau, and Hélène Moor.